| | |
| --- | --- |
| Existed | 2013-???? |
| Bases | Mjolnir/Sleepy Hollow/Shenandoah/Asgard II |
| Status | Inactive (Most likely disbanded) |
| Numbers | ~6 |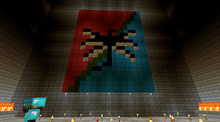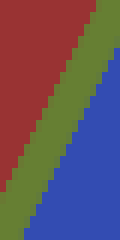 The Legion of Shenandoah was formed after the chaos left by the second incursion, some of its core members served in the event. They would later meet with other players to form the Legion of Shenandoah. They built bases and acted inspired by the Valkyrians. Their admiration later led to a union between what was left of Fenrir/Nova and their group, making Asgard II happen. The two groups however didn't totally merge. The Legion agreed to help the "eagle" and follow it to the Third Incursion but still keeping their independence. Their symbol is a Dragon with open wings, similar to the eagle and their banner is a single diagonal string of green separating red and blue sides.
Ad blocker interference detected!
Wikia is a free-to-use site that makes money from advertising. We have a modified experience for viewers using ad blockers

Wikia is not accessible if you've made further modifications. Remove the custom ad blocker rule(s) and the page will load as expected.