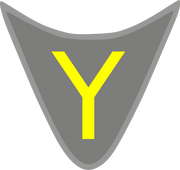 Existed

October 30th - November 6th, 2016

November 11th, 2016 - December 26th 2016

Bases
???
Status
Disbanded
Numbers
~30
Pronunciation
Edit
Yam-meh-rok-ers
Description
Edit
Yamerockers (formerly MLClan) is a post-war group founded by MasicoreLord. He made the group in order to be with some friends. The group has the goal of building towns, conquering opposing teams' bases and "stop the lag machines of 2b2t".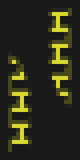 Yamerockers (formerly MLClan) was created on October 30, 2016 by MasicoreLord, after some of his friends got kicked out of the 2b2t discord servers they were part of at the time.  On November 6th, 2016 the leader thought his group was going to go nowhere so he disbanded it.  5 days later, MasicoreLord got the motivation to reopen his 2b2t group.
Notable Members
Edit
MasicoreLord
PrincessMegan25
BenitoTortellini
EmeraldGirlYT
Relations
Edit
Ad blocker interference detected!
Wikia is a free-to-use site that makes money from advertising. We have a modified experience for viewers using ad blockers

Wikia is not accessible if you've made further modifications. Remove the custom ad blocker rule(s) and the page will load as expected.